Allison and I are very very humbled and proud of this. Almost two years ago we were approached by PPA with the idea of doing a tour for them. This was such a shock to us. Who are we that PPA wants us to represent them? This is the very first tour that PPA is doing for themselves. My good friend Scott Kurkian (CFO of PPA) eventually convinced us that we are the right people for the job. They wanted a real studio that they know is running a successful business. Two trips to Atlanta PPA headquarters and MANY meetings later here we are.
Wednesday we will be in Atlanta to start off the first stop of the tour. We REALLY want this to be something that people will leave with real things to work on. It's not a "studio in a can" talk. Our commitment is to be totally transparent about our successes and failures, so hopefully you can avoid some of the mistakes we have made over the years. I want the attendees to feel apart of the talk. I will be using twitter to interact with the crowd while my better half will be doing most of the talking. She is quite good at the talky thing. I will chime in when I feel I can add something to the topic. There will also be a guest speaker at each stop who will talk about practical lighting /shooting techniques (see below).
We will be rolling out a new premium side to our lbobi (Little Blog of Big Ideas) next week so stay tuned for details. Don't worry, we're not taking away anything from lbobi, just adding on.
Here is the official PPA release about the tour. Lots of great links and info about it.

Nurture the Artist in You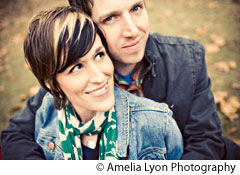 Photographers are artists. As such, a large part of your career success depends on feeding your inspiration and expanding your technical skills. After all, you have to first create the image before you can sell it!
The PPA Tour 2010 is the perfect place to get several new perspectives on photography (and technical tips). For example, featured speakers Jeff and Allison Rodgers now run one of the most profitable studios in the U.S...but before that, they were prominent published and awarding-winning art directors in the Memphis advertising world. Big believers in the importance of unique design, the Rodgers can help you learn more about:
Finding your style
Creating your niche
Dealing with custom requests
Shooting for spaces
And don't forget that every tour stop boasts a special guest speaker who will provide even more artistic instruction and inspiration. Look at the location that is nearest you to see what you could be learning...like the following:
How to see with creative vision
Favorite lighting and posing techniques
"Run-and-gun" capture techniques
Fresh approaches to photography
The PPA Tour 2010--artistic inspiration, techniques and ideas from some of the hottest photographers, plus sound business advice. Now that's a winning combination.
Join us for four hours, for only $29--it's a small investment that will light a fire under your business and spice up your creativity.  
(Please note that seating is limited and at this price, we expect venues to fill quickly,
so register today
!)
PIPING HOT
GUEST SPEAKERS
{ MARCH 24 }
ATLANTA
JB Sallee, M.Photog.Cr.
DeEtte Sallee, M.Photog.Cr.


Sponsored by Miller's Professional Imaging




{ APRIL 19 }
SEATTLE
Jim Garner
Sponsored by GraphiStudio

{ MARCH 29 }
CHICAGO
Hanson Fong,
M.Photog.Cr., F-PPC
Sponsored by Canon



{ APRIL 20 }
SACRAMENTO
Ken Sklute
M.Photog.Cr.


Sponsored by Canon

{ MARCH 30 }
MINNEAPOLIS
Hanson Fong,
M.Photog.Cr., F-PPC


Sponsored by Canon



{ May 10 }
NEWARK
Damon Tucci, M.Photog.Cr.


Sponsored by Miller's Professional Imaging

{ APRIL 12 }
IRVINE
Tony Corbell, Cr.Photog., API


Sponsored by Nik Software



{ May 11 }
BOSTON
Anthony Vazquez


Sponsored by GraphiStudio

{ APRIL 13 }
DALLAS
Tony Corbell, Cr.Photog., API


Sponsored by Nik Software



{ May 12 }
DETROIT
Fuzzy Duenkel, M.Photog.Cr.


Sponsored by Miller's Professional Imaging
THANK YOU TO OUR

GENEROUS SPONSORS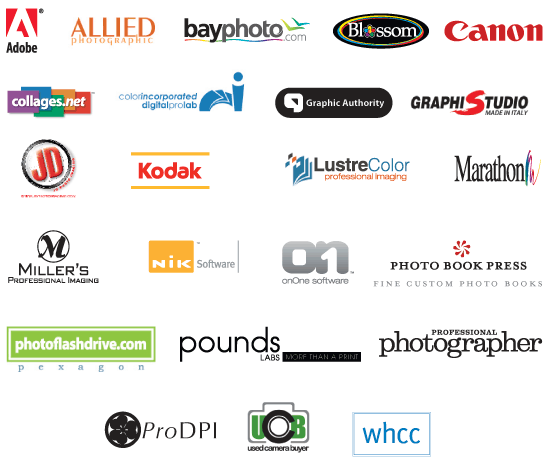 Professional Photographers of America
229 Peachtree St. NE, #2200, Atlanta, GA 30303
800-786-6277 | csc@ppa.com | www.ppa.com
Jeff & Allison
http://twitter.com/JeffRodgers
http://twitter.com/AllisonRodgers